How learning and development becomes a business building engine
[ad_1]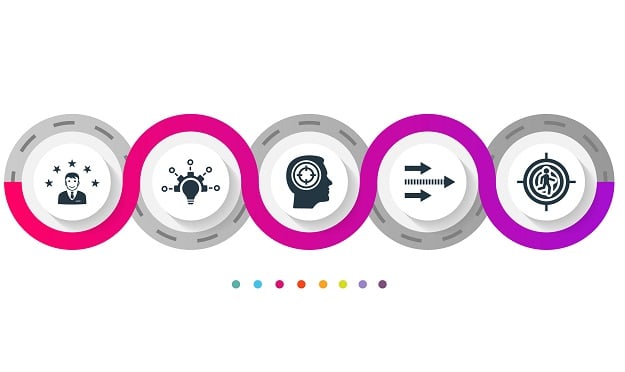 Pressure from record-high resignation rates and the growing skills gap in today's workforce are exposing the limitations of traditional workplace learning programs and, at the same time, spotlighting the tremendous opportunity for HR teams to transition learning into a capacity-building engine that drives competitive advantage.
Let's look at the numbers.
Robots are not the threat
Four million people continue to quit their jobs each month. This quit rate has been going on since August of 2021. And there are a record 11 million job openings. Meanwhile, 85 million jobs will be unfillable by 2030 because there won't be enough people with the skills to fill them.
Related: Skills-based hiring: The key to HR's recruiting woes
There has been a lot of hand-wringing about automation making human workers obsolete. But as researchers at Korn Ferry put it, "the biggest issue isn't that robots are taking all the jobs—it's that there aren't enough humans to take them."
"Governments and organizations must make talent strategy a key priority and take steps to educate, train, and upskill their existing workforces," says Yannick Binvel, president of Korn Ferry's Global Industrial Markets practice.
Traditional learning is behind the times
Traditional workplace learning programs are fragmented and check-the-box focused. There's tuition reimbursement buried in the back of the benefits brochure that affords the top few percent of white-collar workers to get postgraduate degrees. Then there's content libraries that companies spend tens of thousands on that are hardly used by 10% of employees, or self-service e-learning programs that workers can take if they want and are expected to learn skills by clicking the next arrow repeatedly till they receive a badge. Do we truly believe that these old methods will develop skills at a scale that the business and the work world need now more than ever?
Skill-building is a strategic business imperative. According to IBM, the "half-life" of skills–-the time it takes for half your skills to be obsolete–is down to 2.5 years for tech jobs. That means we'll need a complete overhaul every five years if we don't constantly reskill and upskill. Add that the biggest group of workers, from Deloitte Global 2022 Gen Z and millennial survey, state that learning and development opportunities are more important than salary when choosing a new employer and it becomes clear that both employers and employees want the same thing.
'This is learning and development's moment'
That's the headline of LinkedIn's 2022 Workplace Learning Report. "Learning leaders lived up to high expectations in the past two years — helping people pivot to pandemic protocols, remote work, and hybrid operations," the report said. "They now have their executive leaders' ears and will continue influencing how their organizations adapt to change and reimagine the future."
The opportunity is enormous as learning and development (L&D) has the chance to be at the heart of every business's strategy. Even when hiring isn't tough, reskilling your workers is far less costly and disruptive than firing and hiring, and it is even more valuable in a tight job market. It is also what employees have been telling companies they want–learning drives engagement and retention more than money.
We are not there yet
Learning leaders adapted to change in 2020-2021, but they have not cracked the code for long-term skill-building. That's because "the top way learning leaders are gauging the success of their potentially highly impactful upskilling and reskilling programs is the same way they've measured broader online learning programs in the past: qualitative feedback."
Just because someone enjoyed a course doesn't mean it moves the business or the employee forward.
"Challenges like upskilling an entire workforce can't be solved with a single class — not even a really good one," LinkedIn said. "This means moving beyond feedback forms and course counts. It means working collaboratively with cross-functional partners to understand the organizational impact, not just the classroom experience."
How to get there from here
More and more, skills are becoming the key to building organizational capacity and competitiveness, while unlocking individual potential. Workforce-wide skill-building requires rethinking and we need to move away from relying on feedback from generic one-time training events. Other moves you need to make include:
Packaged events to customized journeys
Traditional learning comes in the form of a prepackaged, one-time event or in-person class employees that complete, get a certificate and then usually forget. Today's workforces need long-term customized learning journeys mapped out and aligned with business goals. No one-size-fits-all course fits every skill and role, so you must combine the appropriate modalities, from in-app microlearning to accredited courses.
JD Dillon, CLO author and CLO at LearnGeek, argues that there is "no such thing as unskilled labor" and that "everyone is a knowledge worker." The challenge, he said, is to tailor learning to every individual regardless of their perceived knowledge or skills, or what he calls "get everyone the right size bike."
"Have you ever taught a child how to ride a bicycle? There are plenty of important skills to learn, such as how to balance, stop, turn, etc.," Dillon said. "But before they can even get started learning, they need the right size bike. If you give a child an adult bike, they're going to struggle to reach the pedals, let alone ride effectively. If you give an adult who's a first-timer a kid's bike, they're not going to get very far either."
Tuition reimbursement to flexible financing
Traditional tuition reimbursement is a hassle and favors the well-off. That's why 93% of companies offer it, but only five percent of employees use it. The reimbursement uncertainty due to completion and GPA requirements makes the model impractical. Instead, you can offer learning stipends with no strings attached or prepayment with or without repayment plans.
Employees' time to your time
The most significant reason employees don't take advantage of learning programs is lack of time. Learning must be part of the job during the workday, not one more chore to do after work. Your business depends on learning, and the easiest step you can take to make it happen is to give employees the time they need to reskill.
Solo learning to supported cohorts
Harvard Business Review said, "we learn more when we learn together." Instead of sending individuals to training, train in teams. Retention, engagement, accountability, and relationships grow when people learn together. Don't underestimate the power of the relationship-building that comes from team learning. Gallup said people with friends at work are seven times more engaged with their companies. Also, provide support in the form of access to subject matter experts and career coaches–91% of L&D pros said that the learning initiatives would be more effective with expert guidance.
From learning management systems to internal talent academies
In previous generations, companies like GE and IBM had their home-grown training academies on campus where employees learned business best practices, management skills, and corporate culture for what was expected to be a lifetime of growth within the company. The opportunity and need to replicate that concept, with every employee starting their internal learning journey on day one. Every employee's journey now consists of major shifts, like onboarding, the introduction of a new tool, launching a new product, or preparing for a promotion. Each of these moments requires deeper skill development. Investing in an internal talent academy today is akin to launching an enterprise resource planning cloud migration years ago–you invest in efficiency and productivity technology because your business can't grow without it.
David Blake is CEO and co-founder at Learn In.
---
Read more: 
[ad_2]

Source link