New Gold cuts full-year gold production guidance on flooding at Rainy River (NYSE:NGD)
[ad_1]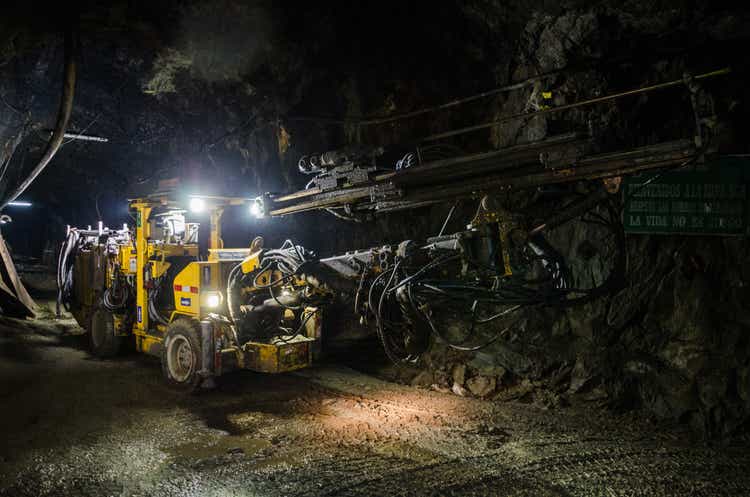 New Gold (NYSE:NGD) -6.2% post-market after lowering full-year guidance for gold equivalent production to 325K-365K oz from 380K-440K oz previously, including gold production of 260K-290K oz and copper output of 25M-35M lbs from prior guidance of 295K-335K oz and 35M-45M lbs, respectively.
The company said operations at the Rainy River mine were hurt in Q2 by heavy rainfall and flooding around the Fort Frances area in Ontario, as flooding in the open pit affected the mining rate, the mine sequencing, and access to higher grade ore planned for the second half of the year.
Due to the lower gold production and inflationary cost pressures, New Gold (NGD) raised its outlook for full-year operating expenses to $1,120-$1,200 per gold equivalent oz from $840-$920 previously, and all-in sustaining costs of $1,875-$1,975 per GEO vs. prior guidance of $1,470-$1,570.
For Q2, New Gold (NGD) anticipates total production of 70.5K gold equivalent oz, a third lower than levels in the year-ago quarter, including 52.4K oz of gold and 7.4M lbs of copper, down 22% and 59% Y/Y, respectively.
Gold futures fell on Monday to their lowest settlement in more than nine months.
[ad_2]

Source link